Content originally from UK Research and Innovation
Fatty acids could be used for antiviral treatments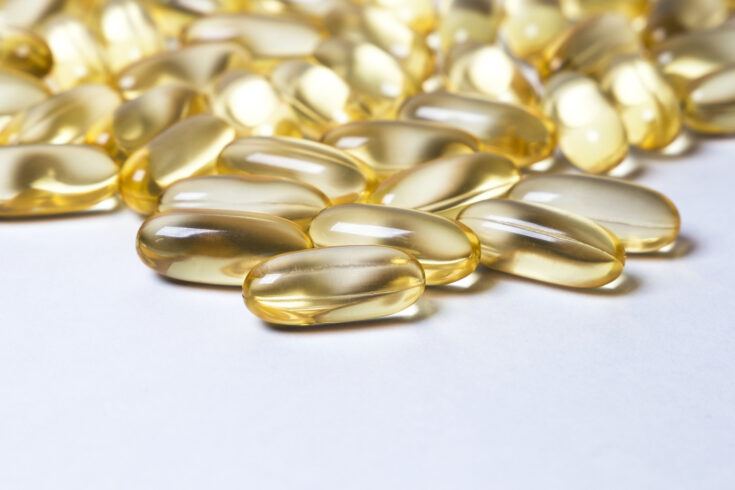 Credit: Bulgnn / Getty Images
Scientists from the University of Bristol and start-up Halo Therapeutics are developing antiviral treatments that could prevent the virus from entering the body.
The team recently reported a breakthrough discovery in Science magazine. They found that exposing SARS-CoV-2 to linoleic acid locks the virus's spike protein into a closed shape. This:
blocks the virus's entry into cells
slows down its replication inside cells
prevents it spreading and infecting people.
The research was part-funded by the Biotechnology and Biological Sciences Council (BBSRC).
A 'pan corona' treatment
The team's spinout company, Halo Therapeutics, was formed to take the research to clinical trials as soon as possible.
Treatments under development include a nasal spray, soon to be followed by an inhaler. They work by preventing the virus penetrating cells in the:
Laboratory studies indicate that the antiviral will work against all strains, including the highly contagious Kent, South African and Brazilian variants.
At home antiviral treatment
Professor Imre Berger, director of the Max Planck-Bristol Centre for Minimal Biology at Bristol and Halo's chief executive said:
The aim of our treatment is to significantly reduce the amount of virus that enters the body and to stop it from multiplying. Then, even if people are infected with the virus or exposed to it, they will not become ill, because the antiviral prevents the virus from spreading to the lungs and beyond. Importantly, because the viral load will be so low it will likely also stop transmission.
Professor Christiane Berger-Schaffitzel from Bristol's School of Biochemistry and Halo's chief scientific officer added:
Our vision is that at the first sign of the disease, whether you come into contact with someone who has COVID-19 or you have early symptoms, you would self-medicate at home to stop the virus in its tracks and prevent you from getting ill.
Complementing vaccines
Professor Adam Finn from Bristol Medical School and the Bristol Vaccine Centre said:
As the virus mutates there is a real risk that presently available vaccines diminish in their protective effect and people could develop the disease again. We need an array of readily-available, cost-effective antiviral treatments that work across all virus strains and complement vaccination efforts.
Linoleic acid for antiviral treatments
Linoleic acid's ability to freeze the virus's protein spike into a non-infectious shape is behind the potential treatments.
It's a free fatty acid that is vital for many cellular functions, including inflammation and immune system modulation.
It's not produced by the human body, but is absorbed through food. It can be produced from plant oils, so sunflower oil could be a scalable source of the acid for a cost-effective treatment.
Next steps
Halo Therapeutics is preparing to make an application to start clinical trials with infected patients. If proven to be effective, the antivirals could be used by people of all ages worldwide.
Last updated: 20 May 2021