Content originally from Mid and South Essex Health and Care Partnership
You may have already seen on the news that a 'major incident' has been declared by the Essex Resilience Forum.
This is in response to a significant growing demand on hospitals and health and social care services across Essex, and particularly Mid and South Essex due to coronavirus.
The Essex Resilience Forum (ERF) has (Tuesday 29th December) declared a 'major incident' – enabling the County to seek further support from Government to address the pressures.
Please read the press release for further information.
Content originally from BBC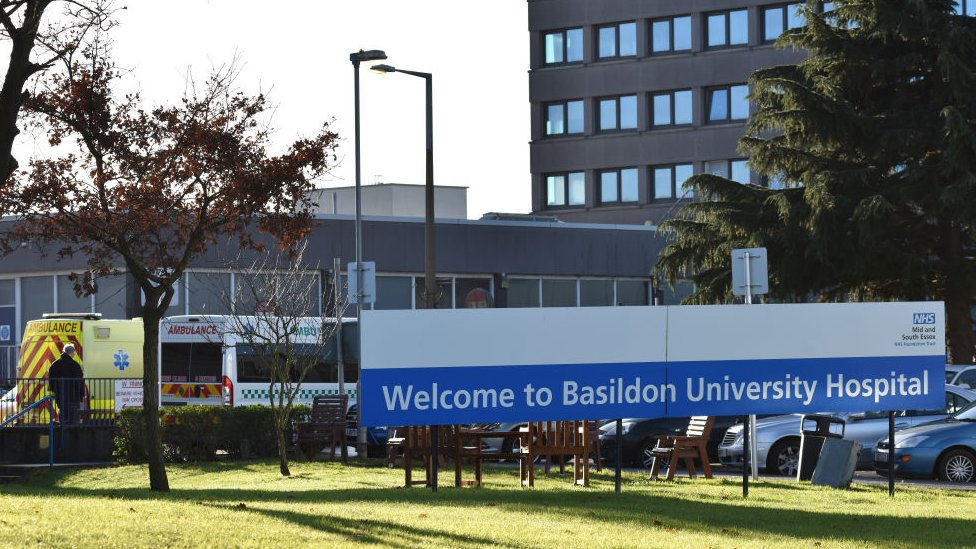 A major incident has been declared in Essex amid fears the number of Covid-19 cases could overwhelm the county's health services.
The Essex Resilience Forum (ERF) said "growing demand" was putting stress on hospitals and social care settings.
Board member Anthony McKeever said the move was a "signal for help" being needed from central government.
All of Essex is in tier four and the south of the county has some of the worst-affected districts in England.
On Tuesday Mid and South Essex NHS Trust placed its three hospitals on critical alert.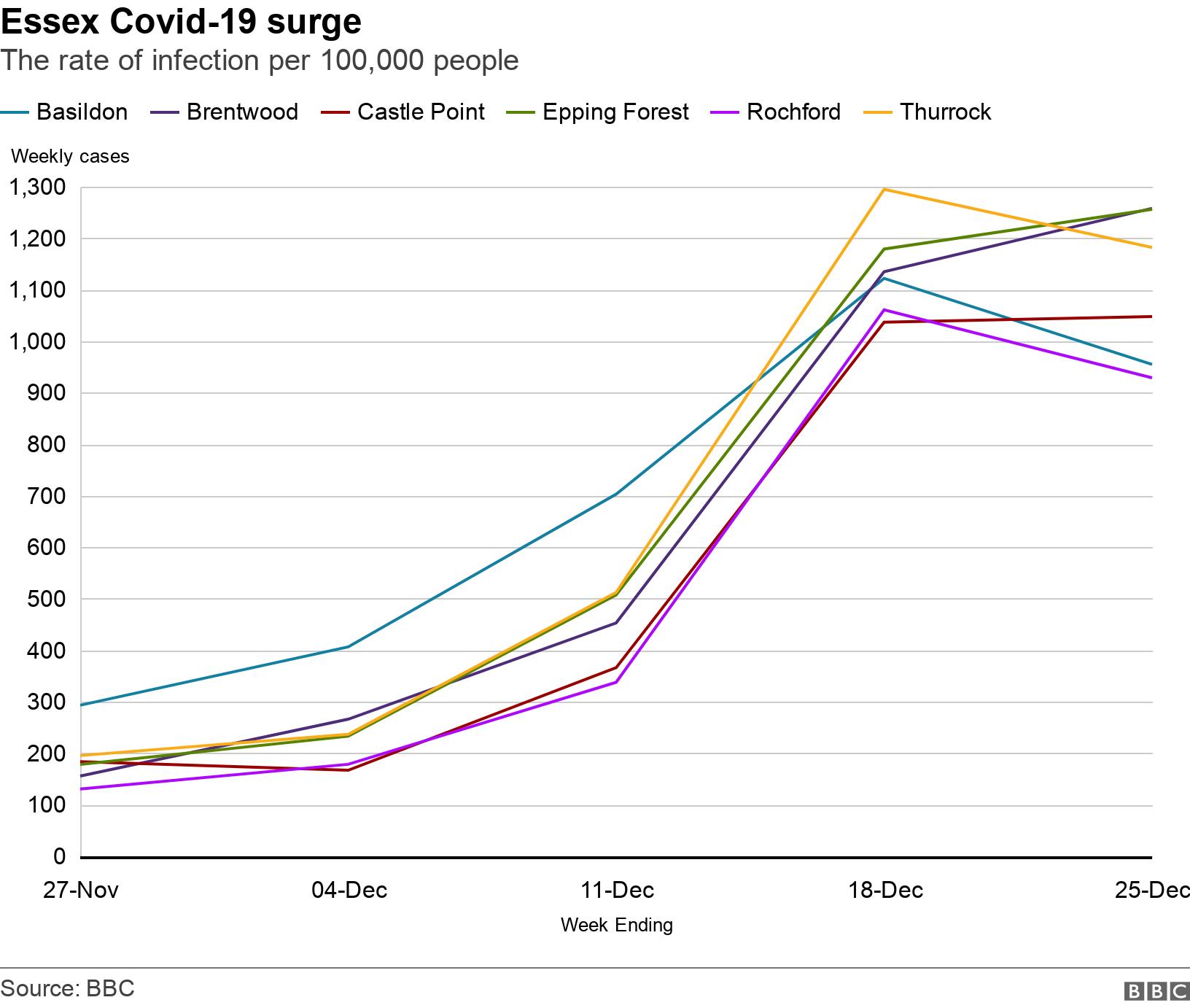 ERF said the number of patients being treated for Covid in the county had exceeded the levels seen at the peak of the first wave and "these levels are likely to increase further in the coming days".
Mr McKeever, from the Mid and South Essex Health and Care Partnership, said it faced "a very difficult set of circumstances".
He said: "The NHS is doing all it can to help itself. We need to keep the flow [of patients] through the hospitals at a rate that means it doesn't back up to the front door."
Essex Police Chief Constable BJ Harrington, who is co-chairman of the ERF, said declaring a major incident allowed it "to seek further support from the government to address the severe pressures which the health system is under".
The ERF, which is comprised of health services, blue-light responders and councils, said issues included "critical care and bed capacity, staff sickness/self-isolation levels and the system's ability to discharge patients quickly into safe environments".
Mr Harrington urged the public to continue only dialling 999 or attending A&E in an emergency.
Robert Halfon, the Conservative MP for Harlow, said the declaration of a major incident was "incredibly alarming".
He said: "I welcome the decision of the local resilience board. Hopefully, it will mean hospitals get the resources they need to help with this very difficult situation."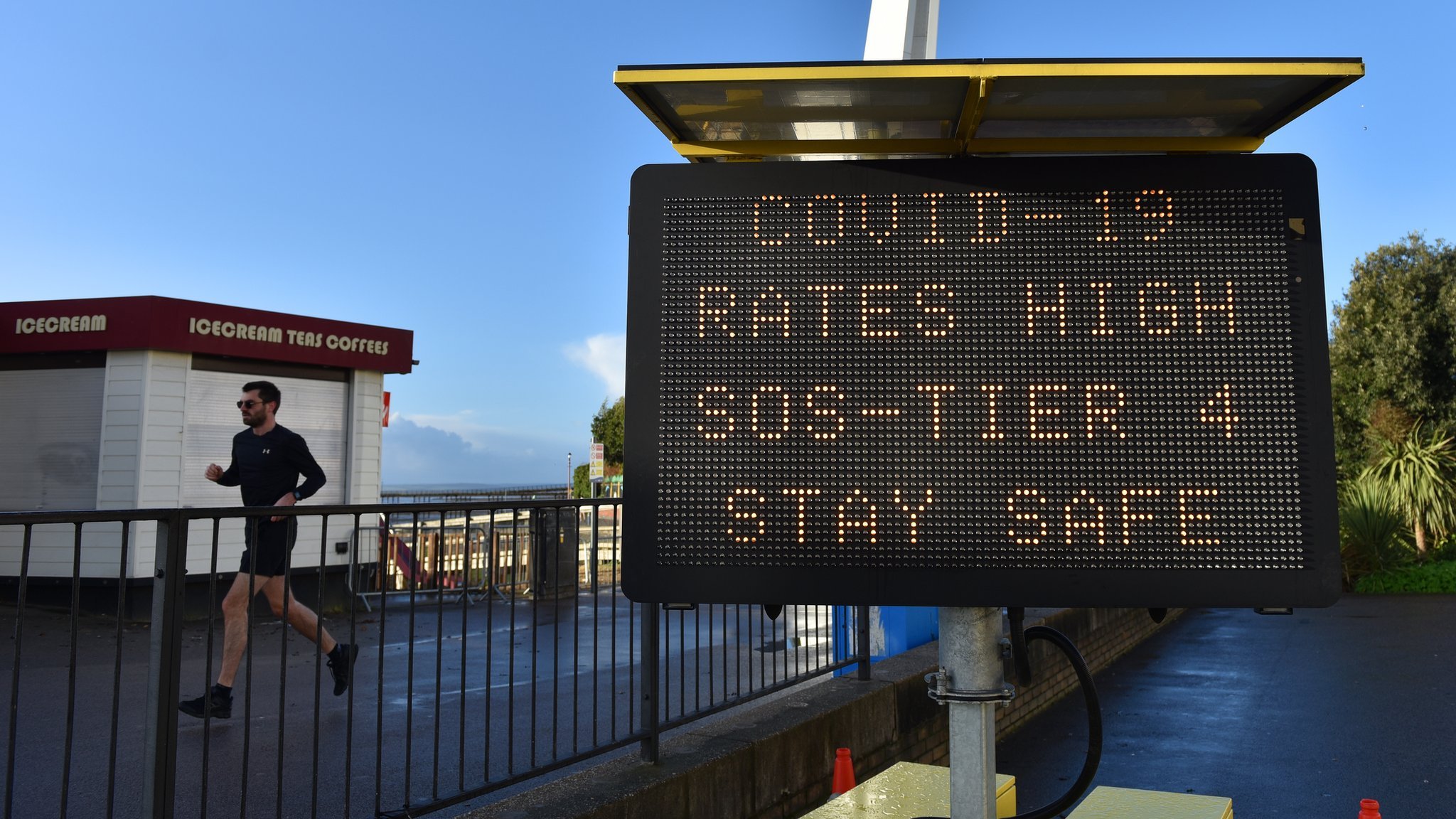 Analysis
By Simon Dedman, BBC Essex political reporter
This is essentially the people who are running Essex breaking the glass and hitting the alarm button because they are so concerned about the NHS, and especially the hospitals in south Essex, being overwhelmed and running out of beds.
In some cases there is no spare capacity as it is and critical care beds are in very short supply.
I think what this means is patients will be sent out of county – perhaps the likes of Norfolk, Suffolk and Cambridgeshire – where rates are rising but are not as bad as they are in Essex.

Part-time NHS nurse Jackie Beavis, 67, lost her sister on Sunday, who died with Covid-19 at a recuperation centre for patients in Harlow.
Mrs Beavis, who lives in Southend, said her sister Elizabeth Doran had been "laughing and joking" the day before when she had been transferred to the site from Southend University Hospital.
"Yes, my sister was 73 but apart from hip problems she didn't have any chest problems or anything," she said.
She urged younger people not to act as though they are "oblivious" to the disease.
"I see them walking past where I live in groups of six, 12, 15, all their arms round each other, and they just don't realise the danger of it."
Record high
The Department for Health and Social Care has been approached for comment as to what government help Essex can expect.
It comes as Health Secretary Matt Hancock prepares to set out the details of England's latest coronavirus tier review.
On Monday, figures showed the number of patients being treated for Covid-19 across hospitals in England was at a record high of 20,426 – exceeding the previous peak of about 19,000 in April.
The latest government figures show there were 549 Covid patients at Southend, Basildon and Broomfield University hospitals, run by the Mid and South Essex NHS Trust, which is the highest total since the start of the pandemic.
Clinical staff employed by the trust were also asked to cancel their leave and return to work to help tackle an "increasingly difficult situation".
Meanwhile, a senior nurse at Southend University Hospital has appealed for people to donate home-cooked meals for tired staff to eat during long shifts.
How bad is the situation in Essex?
Brentwood continues to have the highest rates of Covid in England with 969 new cases recorded in the seven days to 25 December – the equivalent of 1,258.1 cases per 100,000 people – up from 1,134.8 in the seven days to 18 December.
Epping Forest, also in Essex, has the second highest rate, up from 1,179.3 to 1,256.0 per 100,000 people, with 1,654 new cases.
Thurrock, again in Essex, is in third place, where the rate has fallen slightly from 1,295.2 to 1,181.6, with 2,060 new cases.
The average Covid-19 rate per 100,000 of the population in England is 402.6.